The Program | What's Included? | The Results | FAQs | About the Trainer
How would you like to be

stronger

and

bigger

than you've ever been by busting your ass for the next 8 weeks?
About the Brogram
Kyle will hand craft a training and personalized nutrition program that lets you go HAM on your strength plateaus.
We will be utilizing heavy barbells, dumbbells and your own bodyweight to turn you into a PR churning machine.
As the weeks go, the weight will increase, and your confidence to hit PR's will be at an all-time high. I will put you in an environment that make it nearly impossible to NOT be the strongest and biggest you've ever been.
"My experience with Kyle as my trainer was phenomenal. I
increased my bench press from 225 to 260

while sustaining a

weight loss of 2 pounds a week

. Kyle was constantly available and offered me all the support I needed. When I had a question he immediately had the answer and his responses were meaningful, genuine and direct." – T.H. Vancouver, BC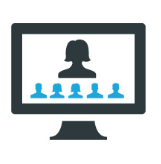 Many people want to get strong, but don't know the exact route to get there. "Should I do this program, or wait this one helped my friend get jacked… But this program helped my other friend put 100 pounds on his deadlift." The option can be a daunting one to make. It can come to a point where handing the reigns to someone else is the way to go. Let Kyle handle all these things so you won't be questioning yourself. Save your energy for lifting heavy weights, breaking PR's, and growing.
If you're ready to get to the next level with your body, JOIN US!
Program Start: June 9, 2014
Duration: 2 Months
Designed for: Novice + Intermediate Strength Athletes
Goal: Build massive amounts of strength, while maintaining or increasing muscle mass.  Learning a ton about squats, deadlifts, bench, press and eating for performance.
Requirements: Must have some competency in the: squat, deadlift, bench, and overhead press. Needs a squat rack, bench, and dumbbells. A working knowledge of macro counting.
Participants: 30-40 people
What Do You Get?
For less than $2/day, 8 Weeks to Beast Mode includes:
Customized workout routine.
Build sculpted shoulders, arms, butt, and legs. You'll start off with bodyweight exercises and by the end be on your way to barbell mastery.
Nutritional guidance.
Kyle will give you an easy-to-follow set of nutritional guidelines that supports you getting lean and strong.
Weekly check-ins
to review your progress, set goals, and promote accountability. Access to Kyle 24/7 with email support to answer any additional questions.
Encouragement from a private community
of other members experiencing the same challenges. Continued support and accountability are keys to success!

Enroll in 8 Weeks to Beastmode
What Results Can I Expect?
✓Increased Strength
✓Increased knowledge of the performance and execution of: Squats, Deadlifts, Bench press, and Overhead press.
✓Increased education on creating a nutritional environment to aid your performance
✓Increased muscle mass
✓The ability to network and discuss pertinent topics with like-minded individuals
"After 4 months of training with Kyle, I lost 4 kg of bodyweight and put up personal records on numerous lifts while gaining muscle. At my age I didn't think it would be possible to have the body that I have now, and I know I can still make improvements" – G.B Brazil
Frequently Asked Questions
What kind of workouts will I receive?
You'll receive a program based on your lifestyle, goals, history, access to equipment, and experience level. But, more importantly, Kyle will be able to customize the program based on how you progress and keep your improvements consistent.
How many hours will I need to train?
Not many. Kyle will show you that it's possible to build an amazing physique with only a few hours every week. You'll need recovery days as well as training days, so be sure you can fit your new program into your current activities. You'll train hard, but you'll also train smart, and you'll earn (and get to enjoy) your days off!
What type of equipment will I need?
You'll need access to dumbbells and barbells to be able to execute the required program.
About the Trainer
Kyle Grieve is a personal trainer working in Vancouver, B.C. Although he's played numerous sports such as hockey, basketball, mma, and mountain biking. His current passion is in Powerlifting, where in only his second competition he took the bronze medal in Canadian Nationals in Raw Powerlifting in 2013.
After spending thousands (of dollars and hours) on seminars, textbooks, research articles, online material, and training clients, Kyle feels that he's learned a lot, but the learning never stops. He is also proud to be an evidence-based coach who stays away from faddish diets that infect the fitness industry.
Kyle shares much of what he knows on his no bullshit, entertaining, yet incredibly informative blog posts. Kyle's passion is helping clients achieve strength and aesthetics that've only dreamt of. Do you have the following goals: gain ridonculous amounts of strength, be crazy lean, be built like a brick shit house? Then you have found your trainer. Many trainers will put you through the circus and tell you to go home and eat a salad. Kyle will give you a tough, thought out training session, where you learn the why's of what you are doing rather than just being led like a circus bear.