The Program | What's Included? | The Results | FAQs | About the Trainer

Get a sneak peak of Bodyweight to Barbells…
About the Program
If you aren't happy with your body, you owe it to yourself to make a change, to be the best possible version of yourself that you can be. Ultimately, taking charge of your health and fitness is the best investment you could ever make in yourself, and I can promise you right now that it's probably easier than you think.
"Adam is a great trainer. He was personable, knowledgeable, and fun to be around. He pushed me when I needed to be pushed and understands when the body needs to rest to prevent injury. I never felt uncomfortable nor embarrassed by how I was doing during the training sessions. By the end of the three months I had lost four pounds of fat and gained nine pounds of muscle. I look better and feel better. My running regime has also been accelerated by my training sessions." – Chris G.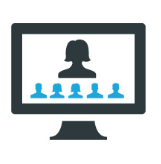 Exercise and diet can be intimidating. It's not easy for a beginner to venture out into the free weights section or know what to eat in order to lose fat and be healthy. But this is where I can help. We'll start you off with bodyweight exercises that you can do in the comfort of you home. I'll show you how to eat in order to get lean and strong, while never being hungry. By the end, you'll get results that you never thought were possible.
If you're ready to get to the next level with your body, JOIN US!
Program Start: Feb 26, 2014
Duration: 3 Months
Designed for: Beginning trainees
Goal: Build strength, lose fat, and learn how to use free weights
Requirements: None.
Participants: 5-15 people
What Do You Get?
For less than $2/day, Bodyweight to Barbells includes:
Customized workout routine.
Build sculpted shoulders, arms, butt, and legs. You'll start off with bodyweight exercises and by the end be on your way to barbell mastery.
Nutritional guidance.
Adam will give you an easy-to-follow set of nutritional guidelines that supports you getting lean and strong.
Weekly check-ins
to review your progress, set goals, and promote accountability. Access to Adam 24/7 with email support to answer any additional questions.
Encouragement from a private community
of other members experiencing the same challenges. Continued support and accountability are keys to success!

Interested? Let Adam tell you more.
What Results Can I Expect?

✓Decreased body fat
✓More muscle definition
✓Increased strength and energy
✓More confidence in your fitness routine
✓Awareness of body composition, form, and any imbalances
✓Using effective training techniques
"When I started at the gym I had a consultation with Adam and I was really surprised at the numbers he told me. I was at 219 lbs. and 23.5% fat. On the first day I not only got a great work out, I learned how to do it correctly. On the second day he taught me about my dieting. In my second week we worked out hard and afterwards I felt great. Better than that I thought he was a great motivator. He taught me how to do supersets and heavy lifts such as squats, dead lifts and the clean and jerk. In the beginning of the third week we had a mid-way check-up for my weight and BMI (body mass index). In just 2 shorts months I was down to 208 lbs. and 17.6% body fat and I was simply astounded. I could not believe that in such a small amount of time I could lose 12 lbs. He is a great trainer and I have him to thank for the transformation I am seeing in my body today." – Matt J.
I'm ready to begin my transformation
Frequently Asked Questions?
What kind of workouts will I receive?
You'll receive a program based on your lifestyle, goals, history, access to equipment, and experience level. But, more importantly, Adam will be able to customize the program based on how you progress and keep your improvements consistent.
How many hours will I need to train?
Not many. Adam will show you that it's possible to build an amazing physique with only a few hours every week. You'll need recovery days as well as training days, so be sure you can fit your new program into your current activities. You'll train hard, but you'll also train smart, and you'll earn (and get to enjoy) your days off!
What type of equipment will I need?
To start out, you might not need any. Adam will make sure that you're comfortable before venturing into your next stage of fitness. You may start out doing bodyweight exercises only, then progress to dumbbells, then barbells. You may eventually require gym access, however.
If you have any other questions, you can reach Adam at afnovus1@gmail.com.

About the Trainer
Adam is a trainer out of Southfield Michigan who specializes in helping beginners achieve levels of fitness that they never thought was possible. Sporting a 385 lb squat, a 345 lb bench press, and a deadlift 525 lb deadlift, you might think that Adam is a genetic freak, but he's not. He's simply a geek who's learned how to manipulate his body using his fitness knowledge, and he wants to help you do the same. Adam blogs more about his methods at www.philosopher-warrior.com.