The Program | What's Included? | The Results | FAQs | About the Trainer
About the Program
For many of us, especially those folks who were active in the past but no longer… we miss being awesome. You want to be awesome again. Maybe you want to be more awesome than you've ever been, but aren't sure how to get there. You know you have potential within you, but you need a map, a sherpa, and a party of adventurers to rely on, and to rely on you, to get there.
That's where Rage Box Training comes in.
"Rafe doesn't just bark orders; if you're doing something wrong or your form is off slightly, he will get down there with you and show you how it's done. I'm very picky when it comes to taking advice from other people, especially when it comes to working out; but whenever Rafe speaks, I shut up, listen, and learn." – Branden D., Tampa, FL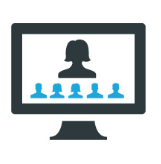 Not everyone learns and trains the same way – one person's encouragement is someone else's "What?" – so whether you need a supportive "You can do it," or a Drill Sergeant's "Is that all you've got?" to bring out your best and make the most of your time and effort, you'll get it. You'll gain the confidence to keep going with the support of group members and a trainer who knows how to get results that will have you doing things you never dreamed you were capable of.
If you're ready to get to the next level with your body, JOIN US!
Program Start: Feb 17, 2014
Duration: 2 Months
Designed for: Beginner+ to Advanced trainees
Goal: Build strength, improve body composition, and learn effective strength-training techniques & programming
Requirements: Some strength-training experience is recommended, access to a gym or weight equipment at home is desirable.
Participants: 5-15 people
What Do You Get?
For less than $2/day, Rage Box Training includes:
Customized workout routine.
Build sculpted shoulders, arms, butt, and legs. You'll practice training smarter for strength and muscle while also improving overall conditioning, mobility, posture, and energy.
Nutritional guidance.
Rafe will give you an easy-to-follow set of nutritional guidelines that supports you getting lean and strong.
Weekly check-ins
to review your progress, set goals, and promote accountability. Access to Rafe 24/7 with email support to answer any additional questions.
Encouragement from a private community
of other members experiencing the same challenges. Continued support and accountability are keys to success!

Begin your Transformation for only $55/month
What Results Can I Expect?

✓Improved posture and flexibility
✓Increased strength and energy
✓More confidence in your fitness routine
✓Awareness of body composition, form, and any imbalances
✓Using effective training techniques
✓Decreased body fat
✓More muscle definition
"In the long run, it is a much more comfortable thing for me to take the damn quarter-mile walk in the heat and bad shoes than to have to admit to Rafe that I didn't do it. Lying to him about it would be out of the question… [It's] counterproductive to lie to my coach." – DT, Houston, Texas
Frequently Asked Questions?
What kind of workouts will I receive?
You'll receive a program based on your lifestyle, goals, history, access to equipment, and experience level. But, more importantly, Rafe will be able to customize the program based on how you progress and keep your improvements consistent.
How many hours will I need to train?
This will depend entirely on your schedule and your goals. You will collaborate with Rafe to ensure you're on the best training schedule for you. You'll need recovery days as well as training days, so be sure you can fit your new program into your current activities. You'll train hard, but you'll also train smart, and you'll earn (and get to enjoy) your days off!
Can my program be done at home?
Absolutely. Rafe works out in a garage gym he initially equipped himself via Craigslist! Whether you travel for business, train at home, or have a conventional gym memberships, the Rage Box can fit your situation. For the best results, you should have access to a barbell and weight rack and some dumbbells, but if all you have is a chin-up bar, you can get to work.
About the Trainer
Rafe Brox is a cubicle-dwelling IT professional by day, and a strength- and muscle-building force of nature by night. His personal training has helped light a fire for competitive bodybuilders and restored confidence in daily living for folks recovering from injury or coping with chronic health issues. Rafe also trains clients in the Tampa area when he isn't playing ice hockey, having discovered how enjoyable weightlifting is after twenty years of playing soccer and training to compete in a half marathon. His fitness blog (http://digitaldiscipline.wordpress.com) is where he talks about everything from strength training, nutrition, wellness, and health issues…. although not frequently enough, since he's started posting workout selfies on tumblr.